The European Adventist Society of Theology and Religious Studies's journal is Spes Christiana latest edition contained an article I wrote a couple of years ago. It analyses how reading the Bible online (i.e.. via Twitter) influences the interpretation of the text.
Abstract
Millions of Bible verses are shared on Twitter every year. This article examines the Bible on Twitter, by looking at Bible verse images produced by three organisations: Faithlife/Logos Bible Software, Dutch Bible Society, and Graceway. I examine the way these three organisations mediate the Bible on social media. The outputs of these companies form the basis for an analysis of the hermeneutics of a visual, digital Bible. I analyse the way engagement with the Bible changes due to digitalisation, and in which ways the digital Bible influences (theological) authority. Ultimately, the power that the illustrator has in influencing the interpretation of biblical texts is emphasised.
Read the rest here.
---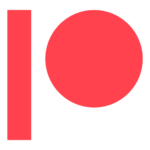 If you liked what you read, why not support me on Patreon?
My blog posts and videos are free, and will always be free. People need to hear awesome takes on biblical studies. But I do need to pay the bills, and some support would be mightily appreciated.
Support me here!